A highlight of our recent vacation in Italy was the time we spent in Lucca and the surrounding area. Among its other charms, Lucca was the hometown of Giacomo Puccini, composer of several of the most popular operas of all time: La bohème, Madama Butterfly, Tosca, and many more.
The house where Puccini was born is a museum, but for now it is closed.
There is a nice statue nearby. Lucca also has a lot of signs still up from the sesquicentennial of Puccini's birth, letting you know of various sites important in Puccini's life.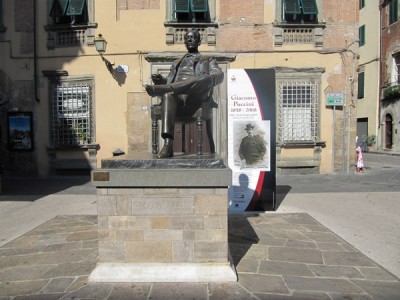 Once Puccini had a couple of hits under his belt with Manon Lescaut and La bohème, he built a villa outside the city at Torre del Lago. He lived there until the last few years of his life. When a peat factory was built nearby, he moved to a newly built house a few miles away in Viareggio. The house in Torre del Lago is now a museum with a fine audio tour showing you through the rooms, the original furnishings, and plenty of Puccini memorabilia.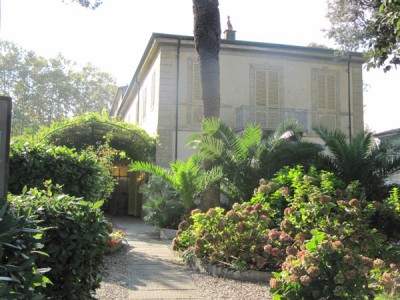 There's a sculpture near this house as well, complete with cigarette, though not very visible in this shot.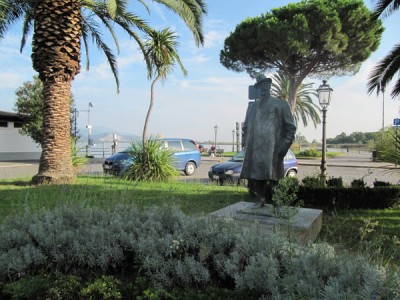 One of our favorite restaurants in Lucca, Gli Orte di Via Elisa, has a Puccini-themed room.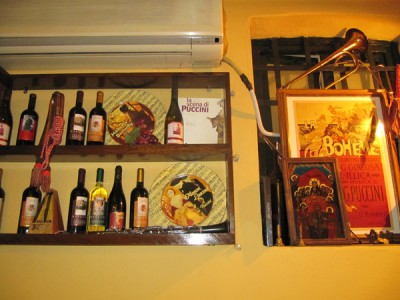 All of this has really put me in the mood to see West Bay Opera's upcoming production of La bohème. The cast is all new to me, save for Eric Coyne as Benoit/Alcindoro – we sang together in Doctor Faustus Lights the Lights last year. The younger casts typical of West Bay productions, combined with the small house, really works to the advantage of this opera. The previous West Bay production had great chemistry! Check it out and hear why this is one of the top 5 most popular operas ever written.