Today was the first chorus rehearsal for West Bay Opera's production of Aida. As with last year's Turandot, West Bay is tackling a grand opera on a more intimate scale, with a chorus numbering somewhere around 30 people.
We were sight reading through all the choral portions in the opera, and naturally we spent a lot of time in Act II. There are multiple choruses in Aida – in this scene, there are people, priests, and slaves. Up through page 156 we have had no more that two choruses on a page: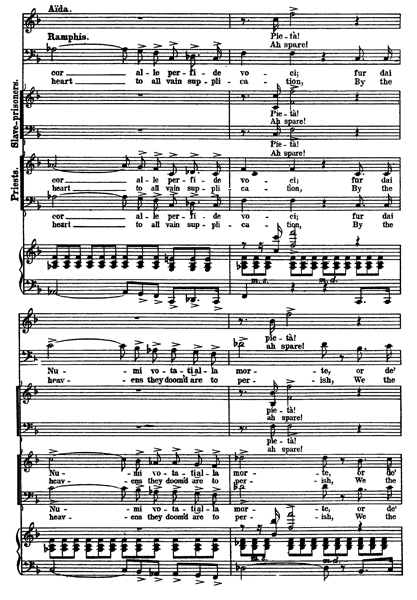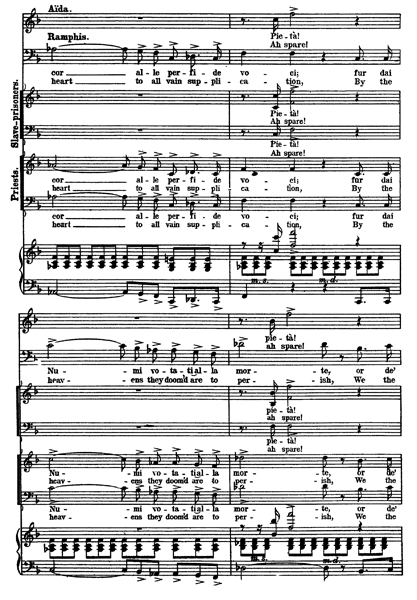 Turn the page, though, and all heck breaks loose with the triple chorus – not to mention going from 2 principals to 5 at the same time: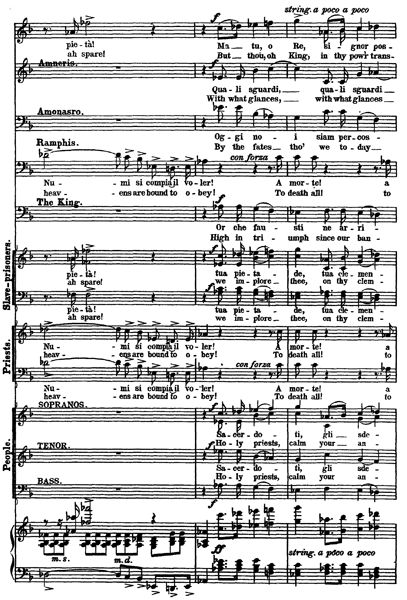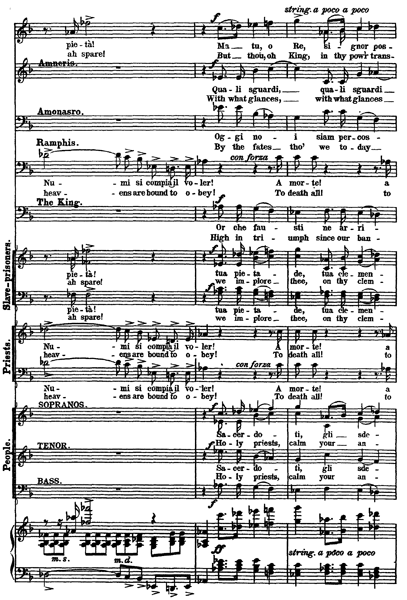 So the chorus goes from a 5-way split to a 10-way split over the course of a page turn, divided unequally between 3 choruses. I'm a good sight reader, but this stumped me as well as most of the chorus.
It should all sound glorious soon enough. Performances are May 25, May 27, June 2, and June 3 at Lucie Stern Theatre in Palo Alto. The Friday and Saturday shows are at 8:00 pm and the Sunday shows are at 2:00 pm. Yefim Maizel will direct and José Luis Moscovich will conduct. Tickets are available online and at the box office.