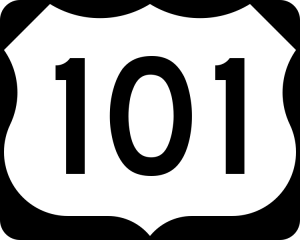 After a restful summer with no gigs, I'm looking forward to our first San Francisco Symphony Chorus rehearsal on Tuesday with our director Ragnar Bohlin. The Symphony's 101st season offers a different set of delights for the singers from last year's landmark centennial season.
The centennial was heavy on some of the most popular masterworks in the chorus and orchestra literature by Verdi, Brahms, and Beethoven. This year the focus for the chorus is on works that are performed much less frequently. There are only two works I'm singing this season that I've ever done before.
First up is Prokofiev's Ivan the Terrible, in a new yet old oratorio version by Levon Atovmyan. Atovmyan made this arrangement in 1961, but suffered a pair of strokes before the premiere which scuttled the performances. The score remained unperformed in his private archive for 45 years before Atovmyan's daughter Svetlana gave it to musicologist Nelly Kravetz to try to bring it to life. Vladimir Jurowski and the London Philharmonic premiered it in January, and Maestro Jurowski will conduct our US premiere performances on October 18-20. This will be his San Francisco Symphony debut. The music from the film score is thrilling and I can't wait to get started rehearsing it!
The new year brings another guest conductor, Charles Dutoit, conducting a double-bill of Poulenc's Stabat Mater and Berlioz's Te Deum. I've sung the Poulenc Gloria and the Berlioz Requiem before but never these works. I've loved Dutoit's performances of French music with the San Francisco Symphony, but this will be my first time on the other side of the podium. Performances will be February 6, 7, 9, and 10.
April brings another new experience – my first time singing Handel and Mozart with the Symphony Chorus. Bernard Labadie, another conductor whose performances I've enjoyed from the audience, conducts a program including Handel's Ode for St. Cecilia's Day and Mozart's Ave verum corpus (at last, a piece I've sung before). There are just two performances of this program on April 5 and 6.
May brings the return of Beethoven's great Missa solemnis in my first program of the year conducted by Michael Tilson Thomas. We have different soloists than two years ago, including the fabulous mezzo Sasha Cooke. Originally this program was to have a multimedia component, but that's no longer mentioned on the Symphony site. Our prior performances were the first time performing this work for MTT, Ragnar Bohlin, and many members of the orchestra and chorus. Having more familiarity should lead us to an even higher level of music making this time around. Again there are just two performances, on May 10 and 11.
June brings a tribute concert to outgoing San Francisco Symphony chairman John Goldman on the 17th. And then, if I'm lucky, I'll get to be a Jet in the Symphony's concert performances of the full score to Leonard Bernstein's West Side Story. The last I knew the chorus size was still undetermined. I fervently hope it will be large enough so I get to sing this set. Any chance to perform Bernstein with MTT is amazing, and of course West Side Story is one of Bernstein's greatest scores ever. The lyrics are by another of my idols, Stephen Sondheim, in the first big break of his career. Performances are June 27-30 and July 2.
There are lots of other great programs the chorus is doing that I couldn't sign up for due to my work schedule: Grieg's Peer Gynt, Beethoven's Cantata on the Death of Emperor Joseph II, a Bach program, and Handel's Messiah in December.
My one nit-pick about the season programming is that the Symphony missed a perfect change to perform John Cage's 1O1 during the 101st season. I was at one of the Boston Symphony premiere performances and it was one of the most delightful Cage pieces I've heard. Maybe they'll do it next year for Cage's 101st birthday? Hope springs eternal.
So it's a whole different set of delights this year – nothing as familiar as the Verdi, nothing as novel as the Bates premiere, but a great medium in between with lots of guest conductors. Please come join us for some of these concerts during the season!