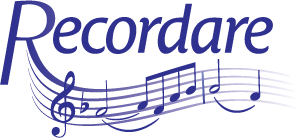 This month marks a major landmark in Recordare's history – it's MusicXML's 10th anniversary!
We date the anniversary from the first time that MusicXML was presented in public. This was on October 23, 2000 at the First International Symposium on Music Information Retrieval in Plymouth, Massachusetts. I gave a poster presentation on "Representing Music Using XML" which described MusicXML version 0.1 and its early implementations for Finale, Sibelius, MIDI, and MuseData.
In the 10 years since, MusicXML support has grown to over 130 applications on the Windows, Mac, Linux, and iOS operating systems. All the major music notation editors can read and write MusicXML 2.0 files, including Finale, Sibelius, Capella, and MuseScore. Similarly, all the major music scanners can create MusicXML files, including SmartScore, PhotoScore, SharpEye, and Capella-Scan. Developers of mobile sheet music apps use MusicXML to exchange music notation files with these desktop programs.
To celebrate this anniversary, we have launched a redesigned web site at www.recordare.com, including a new logo. The new site is more attractive and easier to navigate than the old site. It includes key information in German and Japanese as well as English.
MusicXML has broken down the barriers that kept musicians from getting the most out of their digital sheet music. Over the past ten years, MusicXML has become the standard when people work together to prepare written music for print, film, shows, and online services. We expect it will soon become a popular consumer format as well.
Thank you to everybody in the MusicXML community for your support and encouragement over the past 10 years. We have had great success so far, but I think the best is yet to come!