After our first concert with Jin Xing, we had more sightseeing time in Beijing. The highlight were Tian'An Men Square and the Forbidden City: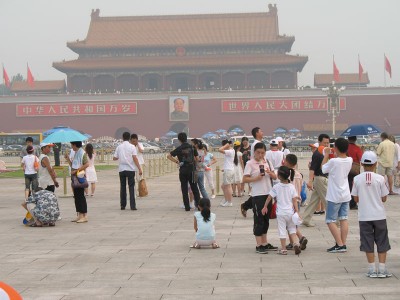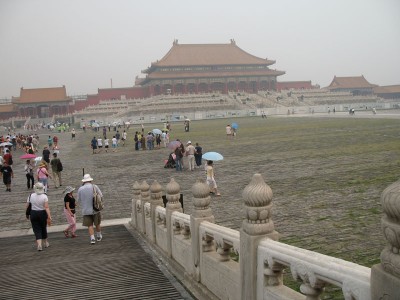 This was the one day on the tour where we were outside a lot when it was really hot. Hats and sun umbrellas were essential: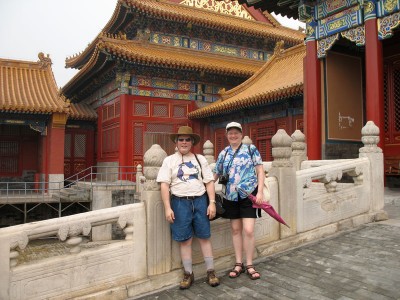 After the last concert, we had one more sightseeing day on our own, without the tour guides. We used it to take the new Beijing subway line 5 up to the Lama Temple: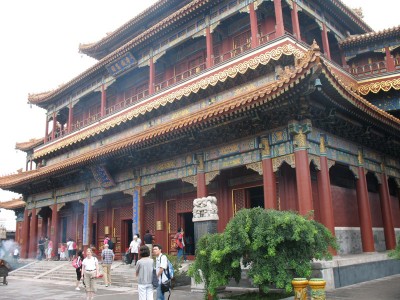 The temple buildings are beautiful, but it is the sculptures inside that are the most astonishing. But you are not allowed to take pictures there. We were surprised at how many people were there to use it as a temple. It seemed a much higher percentage than you will see at European cathedrals, for example. It really added to the whole experience.
Thus ended our first trip not only to China, but to mainland Asia – we had made one trip to Japan many years ago. Thanks to Jindong Cai, Stephen Sano, Peter and Helen Bing, Mario Champagne, Xiao Xiao, Kimberly Hsieh, and all the many other people who worked so hard to make this tour such a grand success!