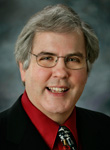 Michael Good's extensive background in computer technology and music led him to invent the MusicXML format while founder and CEO at Recordare. He then served as Vice President of MusicXML Technologies at MakeMusic before retiring in January 2023. He has had technical leadership roles at SAP, Xtensory, and Digital Equipment Corporation, while remaining an active performer of concert music and opera.
Technology
As Vice President of MusicXML Technologies, Michael created, implemented, documented, and maintained the MusicXML technologies used by MakeMusic. He updated Finale's MusicXML software and Dolet plug-in to support large-scale repertoire transfer to the new web-based SmartMusic. He also implemented the MusicXML export feature for MakeMusic Cloud's Compose and Sight Reading Builder tools. He co-founded and served as co-chair of the World Wide Web Consortium's Music Notation Community Group, developing the next generation of music notation software standards.
Previously, Michael served as MakeMusic's Vice President of Research and Development and Director of Digital Sheet Music. His first major project at MakeMusic was to architect and co-implement MakeMusic's new notation file format for Finale 2014 and custom SmartMusic accompaniments, supporting both forward and backward compatibility. This addressed one of the most long-standing and frequent feature requests from Finale customers.
Michael was the technical leader at Recordare LLC. He designed and developed the MusicXML language and Recordare's two MusicXML software products: the Dolet for Finale and Dolet for Sibelius plug-ins. His papers on MusicXML have been published in Computing and Musicology and in international conferences on computer music technology.
Before founding Recordare, Michael was Manager of Advanced User Interface Technology and Senior Developer at SAP Labs, Inc. He was an architect and developer of SAP's Employee Self Service products. These were SAP's first Web products and have been licensed to over three million users. He managed the initial proof of concept prototypes for integrating the SAP Business Information Warehouse with the mySAP.com Workplace, as well as with geographic information systems (GIS) technology.
Prior to SAP, Michael was Director of Engineering at Xtensory, a virtual reality startup company. He managed the delivery of three software products to market within fifteen months, including the XVS-Link standard device environment for virtual environments and applications. Before that, he was a principal engineer in Digital's Software Usability Engineering group, one of the key industrial research groups that pioneered the usability methods taken for granted in today's software development world. Michael has published extensively in the computer music and computer-human interaction literature, and has six patents.
Michael received his B.S. and M.S. degrees in computer science from MIT. He researched music technology at the MIT Experimental Music Studio, one of the forerunners of the MIT Media Lab. His Scot software for musical score translation, originally developed for Music 11, became a standard part of the Media Lab's Csound software package.
Music
Michael has sung tenor with many musical groups in the Silicon Valley and Boston areas. He currently sings with the West Bay Opera chorus in Palo Alto. From 2009 to 2013 he sang with the San Francisco Symphony Chorus, including the recording of Beethoven's Symphony No. 9 on the SFS Media label. He has played the role of Pozzo in John Philip Sousa's operetta El Capitan in a concert production with Lyric Theatre of San Jose, and sang Mephistopheles in the staged premiere of David Ahlstrom's opera Doctor Faustus Lights the Lights at City College of San Francisco. Previously he has sung in choruses with the Boston Symphony, the Boston Pops, Symphony Silicon Valley in San Jose, Fremont Opera, and the Cabrillo Festival of Contemporary Music in Santa Cruz.
Before starting singing, Michael was a trumpet player. An alumnus of the Interlochen Center for the Arts, his playing can be heard on Vox CDs and downloads of the MIT Symphony Orchestra in the music of Howard Hanson, Walter Piston, and Samuel Barber.
This site contains nearly all of Michael's published papers, plus links to other parts of his work.
Products
Finale music notation software.
MakeMusic Cloud (formerly SmartMusic) music practice software.
Dolet 8 for Sibelius plug-in to share Sibelius files with Finale and other MusicXML programs
Dolet 7 for Finale plug-in to translate between Finale and MusicXML formats.
SAP Employee Self Service purchase requisitions with electronic catalog integration
SAP Automation GUI Component and GUI Code Generator
Xtensory XVS-Link standard device environment for virtual environments and applications
DECwindows XUI user interface for VAX/VMS and Ultrix workstation software
Patents
Education
M.S., Computer Science, Massachusetts Institute of Technology, 1981. Thesis: An Ease of Use Evaluation of an Integrated Editor and Formatter.
B.S., Computer Science, Massachusetts Institute of Technology, 1979. Thesis: Scot: A Score Translator for Music-11. Scot was later included with the MIT Media Lab's Csound software package. Csound later became the basis for the MPEG-4 Structured Audio standard.
Press
The Scoring Notes podcast interviewed Michael about MusicXML in their March 13, 2021 episode. Michael discussed MusicXML's history and recent developments with co-hosts Philip Rothman and Dave MacDonald.
The Register published a nice article by Scott Gilbertson about the W3C Music Notation Community Group on December 30, 2015. Beyond iTunes: XML boffins target sheet music includes quotes from Michael and MakeMusic's MusicXML web site. Ars Technica UK published a shorter version by Andrii Degeler the next day: W3c wants to standardise music notation in your Web browser.
Electronic Musician has a great overview of XML and music notation in their December 2003 article. XML for Music: A Markup Language That Breaks Down Musical Barriers. MusicXML is well represented in this article.
For German readers, the January 2004 issue of Das Orchester has an article by Ralf Schnieders that also discusses using MusicXML for electronic critical editions ("Von der Quelle zum (Daten-)Fluss: Neue Medien in der Editionswissenschaft").
Michael is quoted regarding the inverted-T layout for arrow keys in a New York Times article reviewing the history of keyboard design ("Defunct Keys and Odd Commands Still Bedevil Today's PC User" by Jennifer 8. Lee – August 12, 1999). The data behind the inverted-T design is described in Michael's CHI '85 article.