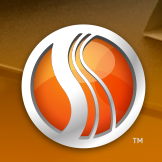 Last November, Finale 2014 was introduced with a new file format that is both forward and backward compatible. Finale 2014 will be able to open files created in future versions of Finale. The same technology was used to allow Finale 2014 to save files in the older Finale 2012 format. The new file format has been one of the most popular features of the critically acclaimed Finale 2014 release.
One of Finale's features is its ability to create custom SmartMusic accompaniment files. In Finale 2014, the format for these accompaniment files changed to match the same MakeMusic universal file format used for Finale files. However, SmartMusic had not yet been updated to use these new files, requiring Finale 2014 users to save back to Finale 2012 and create their accompaniment files there.
Today, MakeMusic updated the SmartMusic applications for Windows, Mac, and iPad to open SmartMusic accompaniments in both the new file format (.smpx) and the old file format (.smp). Because the new file format is both forward and backward compatible, we will no longer have these incompatibilities between Finale and SmartMusic versions. The current version of SmartMusic will be able to read accompaniments created in future versions of Finale. Just as before, the current version of Finale will be able to create accompaniments for later versions of SmartMusic.
This new file format is a key part of the modernization of MakeMusic products that my colleagues and I have been working on over the past two years. It paves the way for further improvements over the coming years. We are delighted to introduce it to our SmartMusic customers as well as our Finale customers.